"Sri Lanka is in a last-ditch effort to stave off economic collapse after an allegedly climate-friendly ban on artificial fertilizers devastated one of the country's largest industries, according to experts."… "Our economy has faced a complete collapse," Prime Minister Ranil Wickremesinghe said on June 23, according to CNN." Source: How the climate agenda destroyed 1 nation's economy
Meanwhile, a developing story in Neatherland, the dutch farmers are fighting against climate mandates imposed by it's government.
"The livelihoods of Dutch farmers are under attack due to the Dutch government's proposed nitrogen policy, which could necessitate the mass slaughter of livestock and potentially shut down almost a third of the country's farms." Source: Climate Mandates Imposed on Dutch Farmers Will Ruin Their Livelihoods: War Correspondent
These two nations are now facing economic distress because of government's implementation of Pope's climate agenda. And those who will follow will have the same fate. Why are these things happening? The real truth behind climate change is the enfocement of Religious laws and it's coming very soon! Prophetic utterance is so accurate!
Are you ready? Are you sure?!
---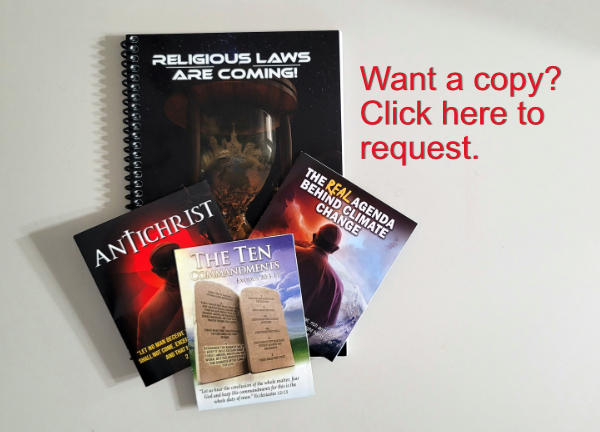 Get a free copies of our available tracts so you can distribute to others if you want to be a part of the prophesied remnant movement giving the loud cry.
---
MORE PROPHECY HEADLINES
Here We Go… Gates-Funded International Organization Names 11 Viruses As Potential Candidates for the "Next Pandemic" * More than 260,000 Troops Not Fully Vaccinated, Many Face Discharge Under Biden Administration Mandate  * WHO chief says pandemic 'nowhere near over,' urges masks as cases rise * Hawley: It Is a 'Religion' to the Left That You Affirm Men Can Get Pregnant * Planned Parenthood: Transgender Identity 'Cemented Early in Elementary School * My Socialist Hell: Venezuela's Mass Wiretapping Campaign to Silence Dissent * Long lines are back at US food banks as inflation hits high * Exclusive — Ship of Fools: 62 Percent of Biden Officials Who Handle Economic Policy Have Zero Years Business Experience Per Report * Cotton: 'Very Pathetic' of Biden to Beg Other Countries for Oil * Norway to Track All Supermarket Purchases * Hungary declares 'energy emergency' over threat of fuel shortages * Police Gunfire, Burning Hay Bales on Roads as Dutch Farmers Resist Climate Agenda