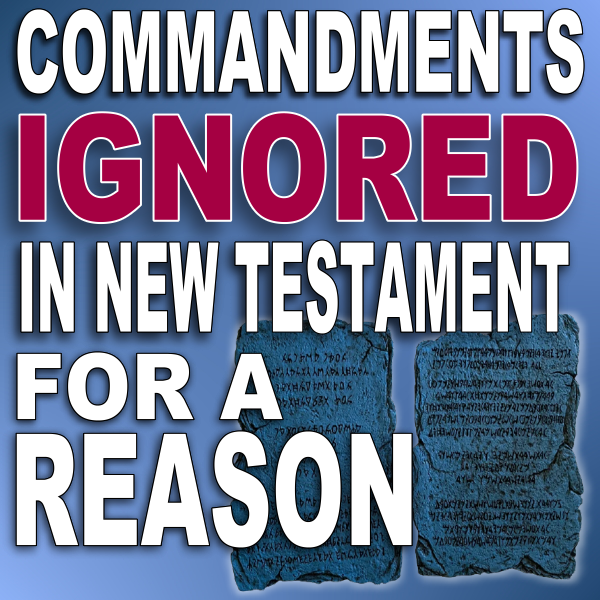 Sadly, as we look around we see that most churches today ignore the Ten Commandments that are clearly listed in the New Testament for a sinister reason.
As prophesied, many wolves and false prophets stand on pulpits today wherein Satan can use their strange theology to cultivate the many scoffers and skeptics that learn from them all over the world. They all believe the Law was abolished at the cross even though Jesus clearly said in Matthew 5:18 that nary a speck of His Law will pass away till heaven and earth pass and all is fulfilled. With that said, I must ask, is heaven above and the earth beneath still here? Have all prophecies been fulfilled wherein we are currently in the city of Heaven? No? Then this means His Law is still binding no matter what the false preachers are saying. 
Some may wonder, why is the devil using the pastors and politicians to force people into thinking the Law of God is not something we have to obey? It's because Christian prophecy says he's going to use God's Law as a way to con billions into worshiping him, (See Isaiah 14:12-14) while at the same time cause those billions of deceived souls to openly mock the Lord Jesus Christ in what prophecy calls the enforcement of the mark of the beast.
Continue reading