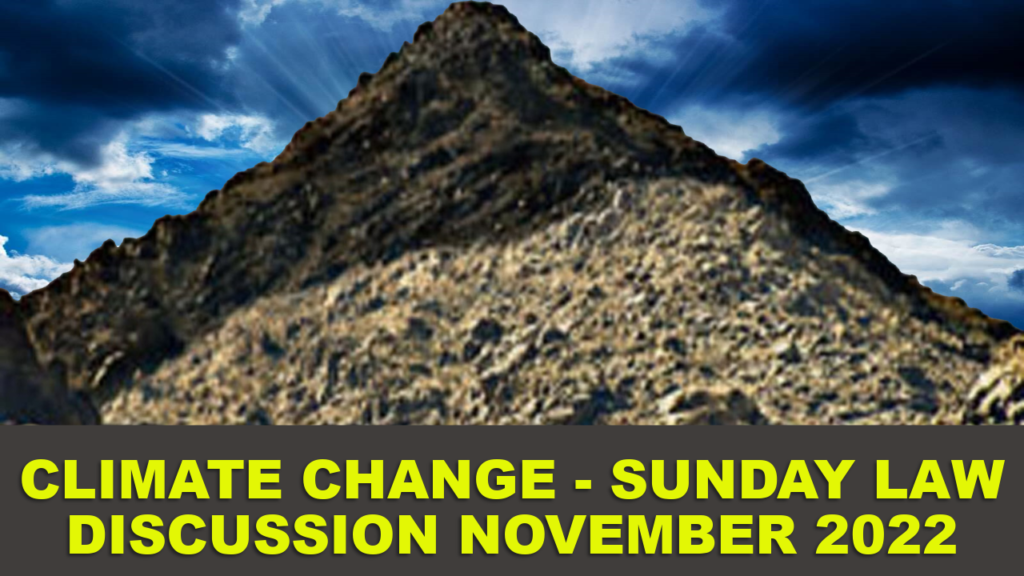 Remember this video I did back in March or this video I did back in May of this year regarding the COP27 meetings in November? As students of prophecy we know all about how religious leaders will use their church and state powers in all nations to lobby for and then enforce Sunday laws using the excuse that in so doing will stop all the disasters they claim are the end result of climate change but the Bible calls the final signs of Christ's return.
Many in the Seventh Day Remnant movement (SDR) have been keeping an eye on this for many years. So much so I have a massive article and video list located here on my main website.
What I am about to share may awaken some of the scoffers who have said for years we will never see religious laws even though prophecy is quite clear on this. In fact, every time you see the mark of the beast mentioned in prophecy the word "WORSHIP" is right there with it. This is actually why all the world's religious leaders will be gathering in November of this year.
Continue reading