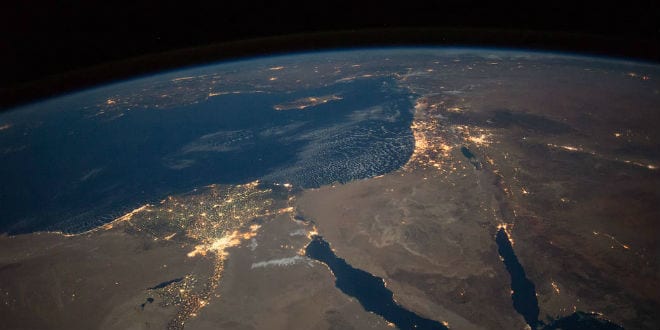 Some 40,000 attendees have flocked to the Sinai Desert including over 100 world leaders as well as leaders in business and other sectors. Christian, Muslim, Jewish, and other religious figures will participate in a UN conference on climate change that is taking place this week and next. In conjunction with the UN event, a group of faith leaders is taking an alternative approach, seeking a faith-based solution to the ecological crisis by promoting the "Ten Principles for Climate Justice" in a global initiative. 
The multifaith initiative- led by the Interfaith Center for Sustainable Development (ICSD), The Elijah Interfaith Institute, andthe Peace Department – is part of the 27th Conference of the Parties to the United Nations Framework Convention on Climate Change (COP27), which is taking place in the Sinai Peninsula, in Sharm El Sheikh, Egypt from November 6-18.
According to the Interfaith Center, the location of COP27 is especially meaningful because the Sinai Desert is "a place of revelation in the collective consciousness of Christianity, Judaism, Islam, and others. It is a site for turning to God and receiving God's message," as they explained in a press release. 
On Sunday, the organization will hold a "Climate Repentance Ceremonies" and "put forth a prophetic interreligious call to action." – Source.
This is a bold evidence that what we are preaching for so long about the Pope's climate change agenda is actually a religious law hidden in a subtle narrative to save the earth, when in fact, these natural disasters happening around the world is actually a sign that Jesus is really coming very soon so people must get ready!
In addition, NOTICE how the climate strategy is also pattern to covid vaccine rollout: Breitbart.com headline "John Kerry Says Climate Strategy 'Modelled' on Covid Vaccine Rollout at World Economic Forum Panel".
Other Headlines:
Sunday laws are fast coming! Christian prophecy is 100% accurate!
Are you ready? Are you sure?!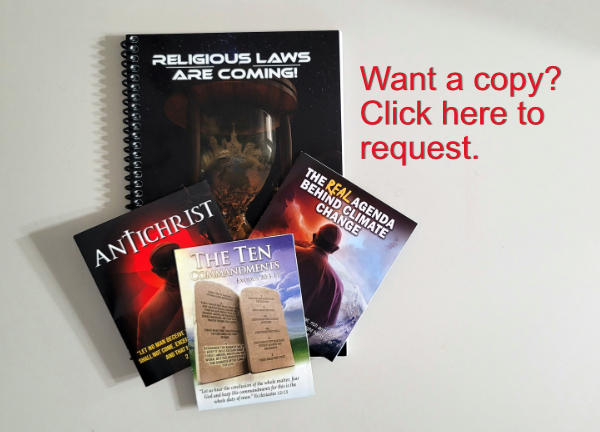 Get a free copies of our available tracts so you can distribute to others if you want to be a part of the prophesied remnant movement giving the loud cry.