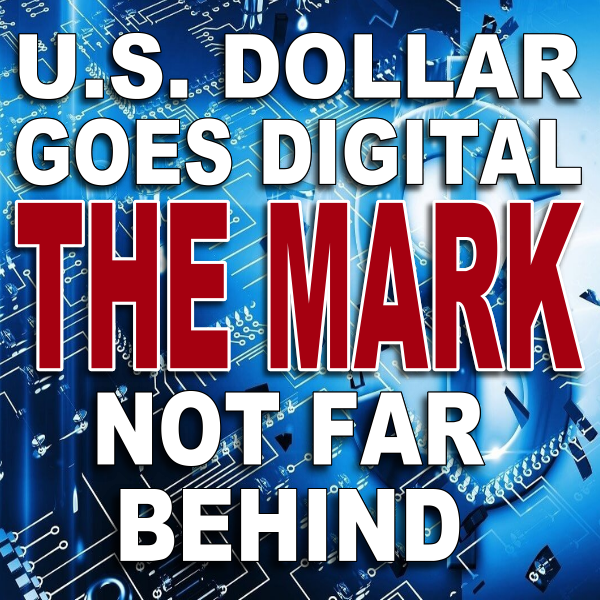 I often wonder from time to time just how many people were in disbelief when I created my "Cashless Society" page on the site 12 years ago regarding the fact that the U.S. Dollar will have to become a digital form of currency if in fact the powers that be under Roman control are ever going to be able to enforce the mark of the beast. The prophecy is clear when speaking of the beast power…
Revelation 13:16-17 And he causeth all, both small and great, rich and poor, free and bond, to receive a mark in their right hand, or in their foreheads: And that no man might buy or sell, save he that had the mark, or the name of the beast, or the number of his name.
Common sense dictates, and is now rather easy to confirm in reality via current events that if the people of the world are allowed to have cash to buy food, pay bills or even have the ability to open a business wherein they can sell goods using cash; then the mark of the beast would be impossible to enforce. But if the government controls the currency right down to the penny in every bank account, then they can easily freeze any bank account by simply hitting a few keys on a keyboard.
Continue reading