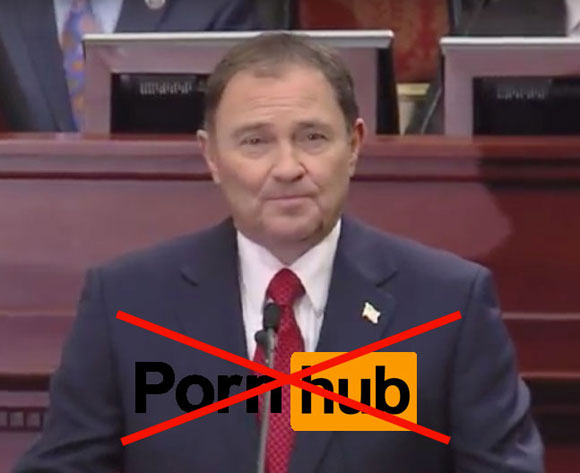 Utah Gov. Gary Herbert wants the world to know the state's position on pornography: It's a public health crisis.
"We realize this is a bold assertion and there are some out there who will disagree with us," Herbert said at a Tuesday news conference. "We're here to say it is, in fact, the full-fledged truth."
Herbert ceremonially signed the resolution, sponsored by Sen. Todd Weiler, R-Woods Cross, Tuesday at the Utah State Capitol.
But that resolution has no real or practical effect.
It "is non-binding: we're not spending money and we're not banning anything," Weiler said.
Weiler said kids as young as 12 are being exposed to porn in places such as the library and McDonald's, using their unprotected, free Wi-Fi.
He previously has said he would like the government to work with Internet providers to allow pornography only on an opt-in basis.
For now, though, Weiler's not advocating action by the government.
"I'm asking businesses and governmental agencies that cater to children to do the right thing," he said.  Source