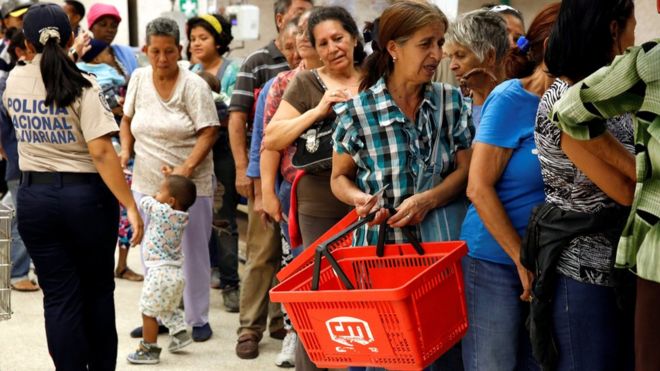 Venezuela's military has taken control of five ports in an effort to guarantee supplies of food and medicine.
In a decree, President Nicolas Maduro has ordered the army to monitor food processing plants, and co-ordinate the production and distribution of items.
Venezuela is going through a deep economic crisis despite having the world's largest oil reserves.
Basic products are increasingly hard to find and many say they struggle to feed their families. Continue reading →