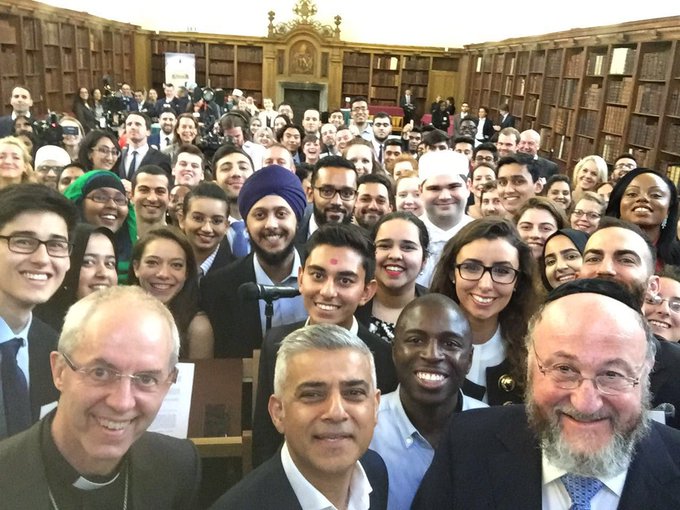 Abuse screamed on trams. Polish communities centres daubed with obscenities. People being labelled racist insults in their own home towns. It's been a bit of depressing week on the intolerance front hasn't it?
But here's something that may have passed you by which shows that there are still plenty of people from all walks of life who are doing their best to encourage tolerance.
Mayor of London Sadiq Khan, who is a practising Muslim, was pictured breaking his Ramadan fast alongside the Archbishop of Canterbury Justin Welby and Chief Rabbi Ephraim Mirvis.
The event, held at Lambeth Palace and hosted by Welby, brought together people of different faiths for an Iftar event.
This is when Muslims break their Ramadan fast, which takes place from dawn to dusk, for a meal.
According to Sky News, Welby told attendees: "Somehow people, who were already of evil will, and I'm not blaming the Leave campaign I want to be quite clear about that, are using this as an excuse, a mere sham for their hatred to be expressed.
"We will stand together against intolerance, discrimination and hatred.
"That is absolutely crucial for the future of this country and for rebuilding our country with a new vision on what it is to be."