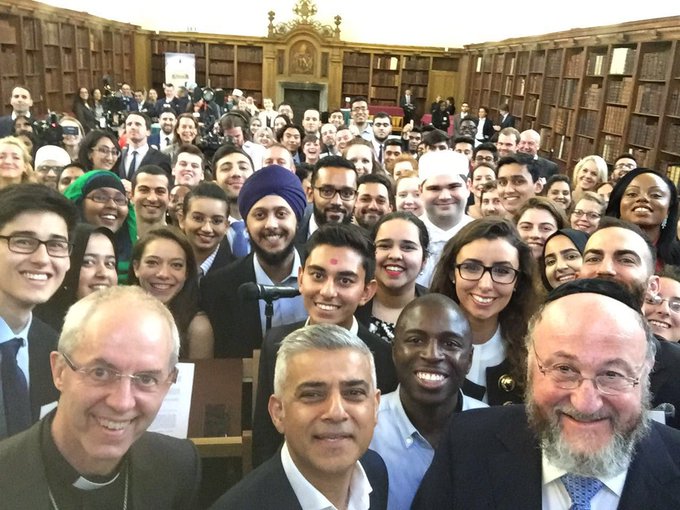 Abuse screamed on trams. Polish communities centres daubed with obscenities. People being labelled racist insults in their own home towns. It's been a bit of depressing week on the intolerance front hasn't it?
But here's something that may have passed you by which shows that there are still plenty of people from all walks of life who are doing their best to encourage tolerance.
Mayor of London Sadiq Khan, who is a practising Muslim, was pictured breaking his Ramadan fast alongside the Archbishop of Canterbury Justin Welby and Chief Rabbi Ephraim Mirvis.