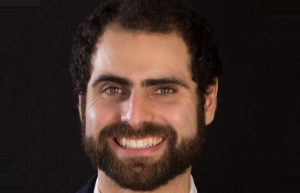 "A new organization called Jetpac Inc. is mobilizing to get more Muslims elected to public office in U.S. cities and states, but an investigation into the founder's background reveals ties to the extremist Muslim Brotherhood, which has been hard at work trying to influence American politics since the 1990s. The first Muslim elected to a national office was Rep. Keith Ellison, who was elected in 2006 to represent a heavily Democratic district in Minnesota. He was sworn into office with his hand on the Quran, and that singular act opened a world of possibilities for other politically minded Muslims." –Source
One of the things I love about being a student of prophecy is that confirmation always makes the heart experience hope as well as an increase in faith when we see that which the Lord told us will happen actually come to fruition exactly as He stated. For decades we have been warning people about a Muslim infiltration in America that as students of prophecy we knew was solely due to the Vatican's long prophesied agenda to bring about a way to enforce religious laws in America that will see the 30,000+ guillotines come out of mothballs.  
Prophecy is clear, the obedient people of God that refuse to bow to the Vatican's religious laws (Sunday Laws) will for the most part be martyred by being beheaded. (See Revelation 20:4) And everyone alive knows how Muslims love to behead Christians; but because most don't read Bibles, and those that do read them prefer to do so in a way that sanctions their sin. And to add insult to their spiritual injury, all the churches are in apostasy and therefore 100% of their pastors are unable to preach or teach prophecy. With that hellishly crippled faith and blinded spiritual eyesight as their norm they are unable to hear or see anything the obedient remnant people warn them about when it comes to how Rome is using the Muslims in the exact same way they used the Nazis. When we share rock hard facts in both Scripture and historic record regarding this prophesied truth, most look at us like we have two heads because they simply cannot see what we see.
So how about a quick summary for those riding the fence:
In 1968 a Muslim killed Bobby Kennedy, in 1972 a Muslim kidnapped and killed Munich Olympians, in 1979 the US embassy was taken over by Muslims, in the 1980's many Americans were kidnapped by Muslims, in 1983 the US Marine barracks in Beirut was blown up by Muslims, in 1985 the Cruise ship Achille Lauro was hijacked and a 70 year old passenger was thrown overboard in his wheelchair by Muslims, in 1985 TWA flight 847 was hijacked in Athens and a US Navy diver trying to rescue passengers was murdered by Muslims, in 1988 Pan Am flight 103 was bombed by Muslims, in 1993 the World Trade Center was bombed by Muslims, in 1998 the US Embassies in Kenya and Tanzania were bombed by Muslims and the list goes on and on and on and on. In fact, just the other day I came across some information that since 2001 Muslims have committed 30,01o acts of terrorism around the world wherein people died in each attack. The only other "religious organization" to ever supersede such a bloodthirsty record was and still is the Roman Catholic Church.
To further compare Islam to Catholicism, see my old 'quicky' and 'quicky archive' pages as well as the Newsletter section of my website, or the other thousands of pages on this site documenting all sorts of crimes by Roman Catholic priests over the years. I won't comment on, or add to the mix the September 11 attacks because there is too much evidence to prove the USA government did the attack and blamed Muslims because they knew their bloody nature would make them easy scapegoats. They knew their violent history allowed them to be used as patsies on this so as to get the job done on two agendas. Destroy all the records exposing the American government as wildly corrupt contained in all THREE of those buildings demolished on September 11 as well as foster the atmosphere of fear they need to better control the American sheeple.  Still, even with that off the table, do you see an obvious pattern here?
As history has proven, Hitler was used by the Vatican to do similar acts so as to allow the Vatican to assure certain political changes were enacted that would benefit them and them alone on a global basis. As we look at what Islam has done recently, and what Rome has done in the past, and how Rome has been making friends with Muslim nations the world over all along, do we see a pattern emerging? (Notice how Rome's "salute" is used by the Vatican and it's cohorts to this day?)
As we now look at many of the new laws that have been passed around the world that help the Vatican gain power, while at the same time guarantee Muslim powerful political benefits, and especially under the Vatican puppet and highly respected Muslim Barak Hussein Obama, is there any wonder as to why the man of sin in Rome would choose to have Obama fund the Muslim brotherhood while standing as president in the USA? They did this very same thing with Hitler did they not?
Since we now know the Vatican invented the religion of Islam, it stands to reason they also wrote the Koran. In fact, we now have rock hard proof they did just that! The fact this book contradicts itself repeatedly in how newer verses are to be taught to supersede older verses proves it was a work in progress by man because the true God never has to change His Word when the corrupted society changes due to Satanic influence. God's truth is just as much unchangeable as it is eternal. Lies continually have to be updated and re-written to keep the deceived in check. This can also be seen in Roman Catholic doctrine wherein it changes over and over again with each new pope throughout history. So the Koran is going to be no different. And by the way, where you aware of the following?
When speaking of the throne the Pope sits on, historic record reveals; "when the French soldiers under General Bonaparte took possession of Rome, they found on the back of it, in Arabic, this well-known sentence from the Koran, "There is no God but Allah, and Mahomet is His Prophet" -The Two Babylons, you will find the following on Page 213 in Chapter 6, Religious Orders, Section L. And check out this video when you get time wherein an exMuslim who converted to Catholicism admits on camera that the reason he did so was because of all the Catholic dogma he found in the Koran!
So.. if it quacks like a prelate, walks like a prelate and even dresses like a prelate, it must be a Roman Catholic prelate! But because most people hate rocking the comfortable boat they sit in, they will openly ignore the written Word of God for the written lies of mankind so as to be happy (so they think) in life all the way up to the day they die for eternity.
 Additional Articles Confirming we are in the Last Days:
VIDEO: EXCLUSIVE – 'Separation of Church and State!': Leftist Activists Disrupt Michigan Town Hall * Report: Egyptian Authorities Discover Body of Murdered Christian Teenager * VIDEO:  North Korea: 'Thermonuclear war may break out at any minute' * Boko Haram Quadruples Female Suicide Bombers in Terror Attacks * GRAPHIC — Cartel Violence Kills 10 near Texas Border * German Government Tells Parents to Destroy Dolls or Face Fine * Feds gone wild: U.S. pays $6,400 for 1 chair * It Turns Out Alex Jones Is Just Pretending * Illegal Immigrant Accused of Repeatedly Raping, Kidnapping Autistic Woman * Nikki Haley: U.S. 'Disturbed' by Reports of Torture, Murder of Gay Men in Russia's Chechnya * Seattle Doling Legal Aid for Illegal Aliens * VIDEO: Mom films autistic 10-year-old's arrest at school. Then he spent the night in jail * Calls Grow to Use National Guard to Protect Coulter, Free Speech at Berkeley * Illegal Alien Charged for Alleged Rape, Murder of Sanctuary City Woman * Life insurance for terrorists? America's 1st Somali legislator says 'yes' * VIDEO: Court keeps Judge Roy Moore off bench, but he plans… * VIDEO: Man sets stranger on fire in Denny's * VIDEO: WATCH: American Airlines Employee, Passenger Nearly Come to Blows Before Flight * Second Detroit Doctor Busted in Female Genital Mutilation Ring * Obama entangled in brand-new 'political espionage' scandal * Nuclear-Capable Russian Bombers Fly Near U.S. To Intimidate America * Power Outages Coincide in LA, New York, and San Francisco * VIDEO: Alarming trend turning U.S. streets into war zones