The Roman Catholic Archdiocese of Manila has begun construction on an exorcism center in the Philippines, calling it the "first of its kind in Asia, if not the world." The Saint Michael Center for Spiritual Liberation and Exorcism, which broke ground in Makati City on May 17, will house the offices of the ecclesiastical district's Commission on Extraordinary Phenomena, the Ministry of Exorcism and the Ministry on Visions and Phenomena… Exorcism, a religious rite believed to drive out demons or other spiritual entities from possessed individuals, is mostly associated with the Catholic Church but is also practiced in other religions. According to the United States Conference of Catholic Bishops (USCCB), exorcism is necessary "when a person needs to be protected against the power of the devil or to be withdrawn from his spiritual dominion. The Catholic Church only allows certain Catholic priests to perform an exorcism with the permission of a bishop. In modern times, a medical professional must first rule out any mental health issues before an exorcism is performed on an individual."- SOURCE.
For those who are not aware, there was a British newspaper which reported back in September 2000, that the late pope John Paul II and his "head exorcist" failed to cast out demon in front of many witnesses. This was the same pope who said that "The Pope is considered the man on earth who takes the place of the Second Person of the omnipotent God of the Trinity." (John Paul II, Crossing the Threshold of Hope, p. 3, 1994). Jesus and His apostles cast out demons in an instant. (Read Mark 1:23-26 and Acts 16:18) Yet, the pope's failure to cast out demon proves that he is a liar and the truth is not in him. Biblical fact is, that the pope and his head exorcist could not cast out demons for it is written in Matthew 12:26 that "If Satan casts out Satan, he is divided against himself. How then will his kingdom stand?" Truth is, Satanism is practiced in Vatican.
There are true and honest Christians in the Catholic church as well as in other churches that imitates her. It is prophesied that they will be called out and join the "remnant of her seed" in proclaiming the final messages in this final days. Out of love to my Catholic friends, it's the prayer of this ministry that you respond to God's call to COME OUT from your Babylonian church who has become "the habitation of devils, and the hold of every foul spirit, and a cage of every unclean and hateful bird… that ye be not partakers of her sins, and that ye receive not of her plagues" Revelation 18:1-4
---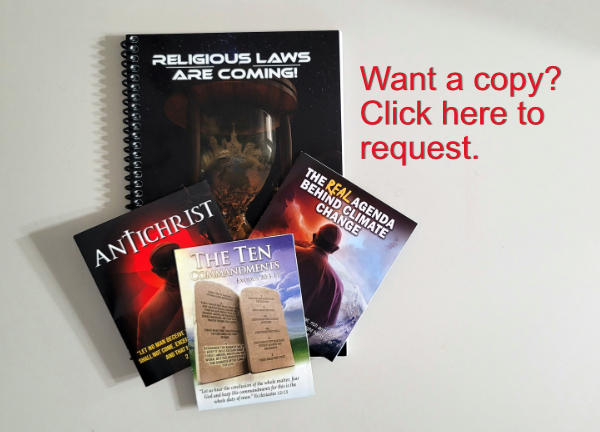 Get a free copies of our available tracts so you can distribute to others if you want to be a part of the prophesied remnant movement giving the loud cry.
---
MORE PROPHECY HEADLINES
Scientists Studying Temperature at Which Humans Spontaneously Die With Increasing Urgency * Poll: Most Believe Biden Admin Allowing Gas Prices to Rise to Get Americans off Fossil Fuels * Billionaire CEO Warns Economy Will Worsen, Blames Biden Admin for 'Destroying America' * 'This is Africa': Two Thousand-Strong Mob Sexually Assault Girls and Cause Havoc in Italian Lakefront Towns * Western Australia to expand vaccine passport into full digital ID * Scientists have crafted living skin for robots, further blurring the line between human and machine * Pope and Von der Leyen meet to discuss war in Ukraine * 'World war for bread' underway – Italy * Firefighters still working to put out deadly Bangladesh container blaze * Bees are fish, California court rules * Two Degree Difference: Climate change is impacting our mental health * New ESG social credit system coming soon, experts warn * WTO warns of 'polycrisis' *