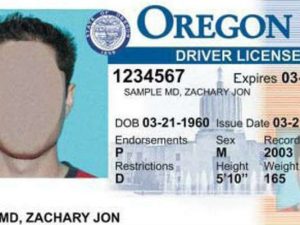 Oregon decided it will go along with the federal government's tougher standards for driver's licenses, so the state's travelers may not have to show a passport to board a plane.
The state has missed a federal deadline for compliance with federal Real ID laws, so if the federal government doesn't grant a fourth extension on the requirements, Oregon's ID will not get you on a plane beginning Jan. 22.
Lawmakers are hoping their  56-1 vote in favor of Real ID for Oregon — in Senate Bill 374 — Thursday will demonstrate the state is making "serious and significant" progress and the feds will grant the extension.
If the feds grant an extension, Oregon's current IDs will continue to work at the airport and federal facilities until the state begins issuing compliant IDs.   Continue reading →