"VICTORIA, AUSTRALIA: Premier Dan Andrews is passing a bill that prohibits people from growing their own food. The Agriculture Legislation Amendment Bill 2022 has had its second reading in parliament. Biosecurity is stated as the reason for changes." "Increased enforcement powers, searching of property and persons without a warrant, Increased fines, and $10,000 for providing false or misleading information. Landholder consent is no longer required for Authorised Officers to take samples, stock (animals), and documents. Authorized Officers are no longer required to present identification. Heavy penalties for obstructing entry to the property." Here's the bill:
https://content.legislation.vic.gov.au/sites/default/files/bills/591044bi1.pdf " Source
The Vatican and Australian government has a diplomatic relation with each other since 1973. But the appointment of the first resident ambassador to the Holy See as announced in 2008 marked a significant relationship between them in areas "including human rights, political and religious freedom, inter-faith dialogue, food security, arms control, refugees and anti-people trafficking, and climate change. "[102] – Wikipedia
As a student of Prophecy, we know that the "kings and merchants of the earth" will join the "man of sin" to deceive and control the world so as to enforce the prophesied mark of the beast. And Australia is one of the "Ten Kingdoms" in Revelation 17. So now you know why is this happening?
Let's grow spiritually by studying our Bible and praying daily and putting all the truths in our heart by God's grace.
---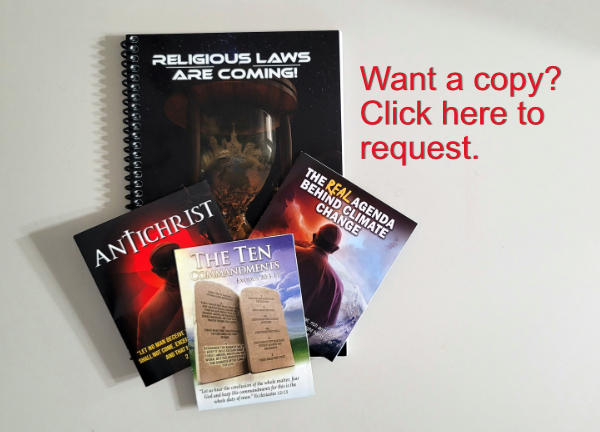 Get a free copies of our available tracts so you can distribute to others if you want to be a part of the prophesied remnant movement giving the loud cry.