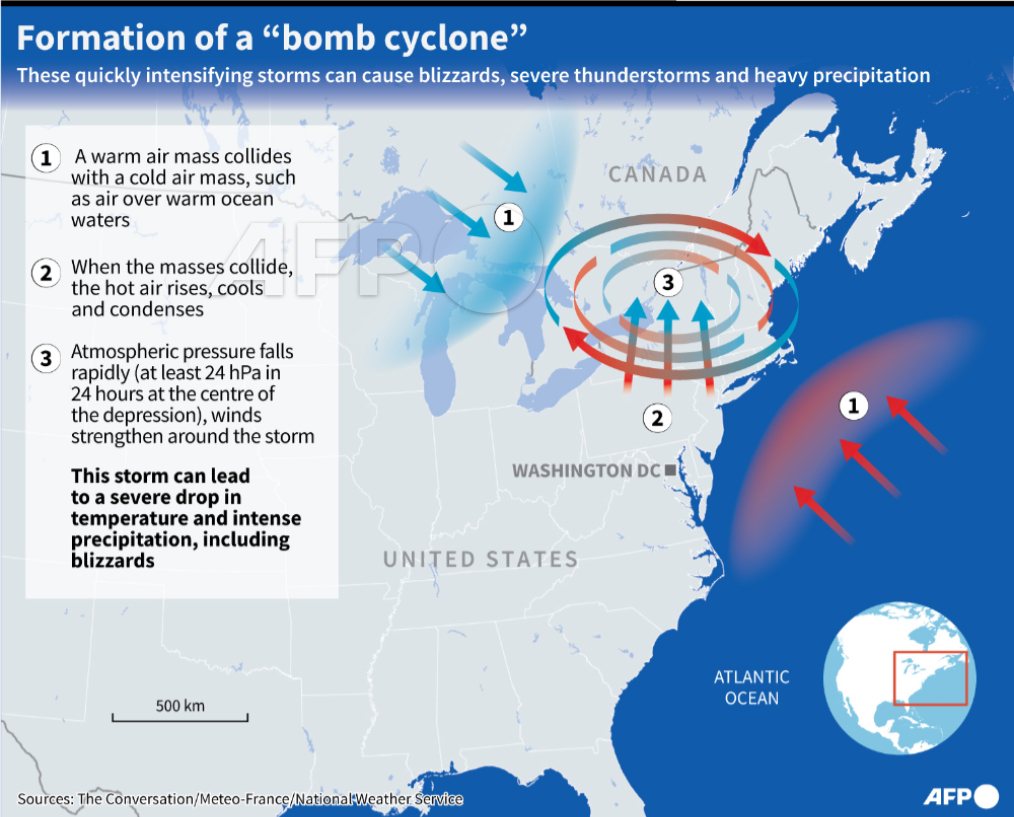 The deadly U.S. winter storm maintains its icy grip, claims at least 34 lives" according to Breitbart News article on December 26, 2022. "CNN reported that some major cities on the eastern seaboard have logged their coldest Christmas in decades and that cities in Florida — including Miami, Tampa and Orlando — recorded the coldest Dec. 25 since 1983. Farther south, record cold was felt in Knoxville, Tenn., with a high of 22 degrees and in Greensboro, N.C., with a high of 26 degrees as the "bomb cyclone" spread its frigid tentacles across the nation with attendant blizzards and heaping snow in worst affected areas."
The Daily Caller also reported that "at least 38 people were reportedly killed in recent days as an arctic blast ripped through Canada and the U.S. thorough Christmas weekend. Buffalo, New York, was hit the hardest by deaths in the continent, according to a report from the BBC published Monday. Thirty-four deaths occurred in the U.S., with four other recorded in Canada after a bus rolled over on an icy roadway in Merritt, British Columbia. Other deaths were reported in Ohio, Kansas, Missouri, Wisconsin, Vermont and Colorado, the BBC noted. Footage of frozen homes in Buffalo went viral on social media over Christmas weekend, showing frost-covered exteriors. Forecasters expect the storm to ease in coming days, with a significant warmup expected by New Years Eve, according to AccuWeather. "This will go down in history as Buffalo's most devastating storm," Democratic New York Gov. Kathy Hochul said Sunday, according to the BBC. "It is [like] going to a war zone and the vehicles along the sides of the roads are shocking."
Meanwhile, Taipei Times reported that Japan also had a "heavy snow leaves at least 17 dead."
We have so many evidences proving that the climate change agenda of the pope is confirmed a hoax. Whether the planet is warming or cooling or staying the same is not the main issue. The strange weather and natural disasters are SIGNS that we have to repent of our sins and prepare the way of our Lord and Saviour Jesus Christ for He is coming soon to redeem His very elect. The only reason why the climate change agenda of pope is trending being pushed by the media, businesses, politicians, and even churches now is because the enforcement of the mark of the beast is prophesied to be fulfilled soon.
Time is running out and we must be serious in our walk daily and do our duty in proclaiming the Third Angels' message as much as we can.
Luke 21:28 "And when these things begin to come to pass, then look up, and lift up your heads; for your redemption draweth nigh."
Are you ready? Are you sure?!
---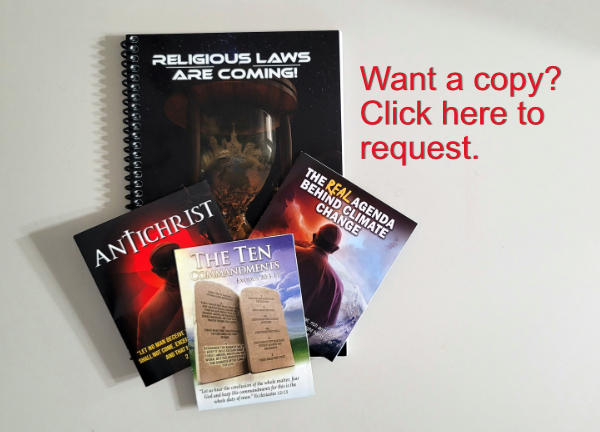 Get a free copies of our available tracts so you can distribute to others if you want to be a part of the prophesied remnant movement giving the loud cry.