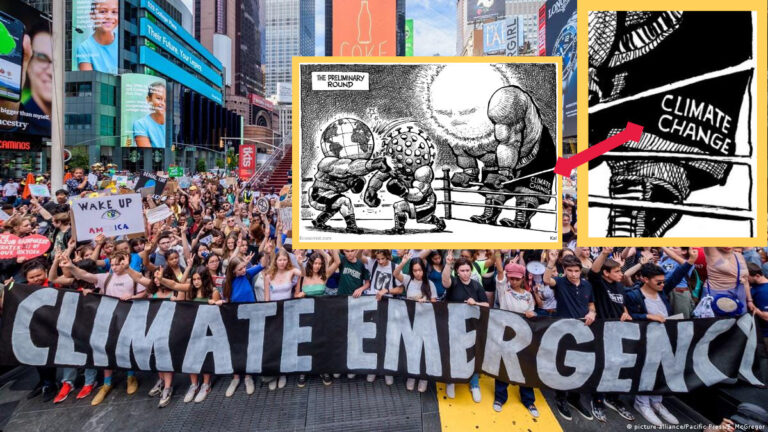 This article from ZeroHedge pointed out that "as the Covid emergency fades away, the climate emergency is becoming prominent. After lamenting the rights that were taken from citizens during the Covid emergency, the article looks at exactly what superpowers the government would get in declaring a climate emergency…" The article is long but full of insights on how is the Covid emergency and Climate emergency is same thing.
"In February 2022, 1,140 organizations sent President Biden a letter urging him to declare a "climate emergency." A group of US Senators did the same, in October 2022, and a House bill, introduced in 2021, also called on the president to "declare a national climate emergency under the National Emergencies Act." Biden has considered declaring such an emergency, but so far he has declined, to the disappointment of many progressives. The United Nations (UN) has urged all countries to declare a climate emergency. The state of Hawaii and 170 local US jurisdictions have declared some version of one. So have 38 countries, including European Union members and the UK, and local jurisdictions around the world, together encompassing about 13 percent of the world's population. Hillary Clinton was reportedly prepared to declare a "climate emergency" if she had won the 2016 election. A "climate emergency" is in the zeitgeist. Those words were surely uttered by the billionaires, technocrats and corporate CEOs attending the recent World Economic Forum (WEF) meeting in Davos."
But what does it actually mean for the president of the US to officially declare a "climate emergency?" Most people don't realize that under US law, a national emergency declaration triggers a set of emergency powers that allows a president to act without the need for further legislation…
Recall that it was President Trump who issued a COVID-19 "national emergency" declaration on March 13, 2020. This was accompanied by "public health emergency" orders at the federal and state levels, and by the World Health Organization (WHO), which unleashed an intense phase of lockdowns and a tsunami of health-and-safety rules and restrictions — many imposed on the public in circumvention of the normal democratic process.
Before that, I might have supported a "climate emergency" without a second thought. Now, after three years of lockdowns, mandates, censorship and other heavy-handed policies, the trust is gone.
The leaders pushing for a new emergency who have failed to repudiate the abuses of the last one — even those with the purest of intentions regarding the environment — have lost credibility.
Many others feel the same way. We need to know exactly what a "climate emergency" really means.
So what would an official "climate emergency" look like?
Just like the "COVID-19 emergency," it would be far-reaching, with potentially dramatic effects on the economy and society. Emergency measures may even cause serious harm to the environment — while failing to meaningfully address climate change…
How a 'climate emergency' could infringe on civil liberties and human rights…
A 2018 article in The Atlantic, "The Alarming Scope of the President's Emergency Powers," warned of nightmarish scenarios that could ensue if President Trump abused his emergency powers.
"The moment the president declares a 'national emergency' — a decision that is entirely within his discretion — he is able to set aside many of the legal limits on his authority," the article warned. "The president can, with the flick of his pen, activate laws allowing him to shut down many kinds of electronic communications inside the United States or freeze Americans' bank accounts," and much more.
We can certainly hope that a "climate emergency" would not morph into such a dangerous scenario. Historically, most national emergency declarations have been benign.
Yet the "COVID-19 emergency" initiated on Trump's watch and carried on by Biden has unfortunately set a new and troubling authoritarian precedent that cannot be ignored.
Nowhere is that precedent more apparent than in the lingering notion of "locking down" the population.
In October 2020, University College of London economics professor Mariana Mazzucato, who chairs an economics council for the WHO, published an article expressly raising the possibility of "climate lockdowns" to address a "climate emergency."
Mazzucato wrote:
"In the near future, the world may need to resort to lockdowns again — this time to tackle a climate emergency. … Under a 'climate lockdown,' governments would limit private-vehicle use, ban consumption of red meat, and impose extreme energy-saving measures, while fossil-fuel companies would have to stop drilling."
What these "climate lockdowns" would amount to is various forms of "green austerity" — strict limits on consumption and personal behavior — imposed on the population.
This is a real possibility — not a conspiracy theory (despite the protestations of biased fact-checkers).
Far from being fringe, Mazzucato's article about "climate lockdowns" as a response to a "climate emergency" was published by a website, Project Syndicate, that receives funding from the Bill & Melinda Gates Foundation and other influential organizations that vigorously supported COVID-19 lockdowns.
The article also was endorsed by the World Business Council for Sustainable Development, a "CEO-led organization" that represents 200 of the world's largest corporations.
Mazzucato is only one of many climate policymakers who want to harness the extraordinary technocratic/authoritarian powers that were used during COVID-19 "lockdowns" to fight climate change.
For example, a paper published in the journal Nature Sustainability cited the "window of opportunity provided by the Covid-19 crisis," arguing that "Covid vaccine passports could be succeeded by personal carbon passports."
"Carbon passports," along with digital IDs, central bank digital currencies (CBDCs), social-credit scores and other means of tracking and restricting consumption, travel, diet and personal behavior are routinely bandied about at the WEF and other elite technocratic organizations.
Worries about "carbon passports" take on added urgency in light of the recent G20 conference, which resulted in an agreement in principle to establish a system of digital vaccine passports for international travel, to be administered by the WHO.
How might such restrictions be incorporated into American law and life? There are various ways: legislation, agency rulemaking, international treaty, city ordinance.
A "climate emergency" is a powerful legal tool that could conceivably be used to impose "green" restrictions on the public in circumvention of the normal democratic lawmaking process, particularly if a presidential administration comes under pressure to stretch its emergency powers beyond their intended purpose." – Source.
There you have it! People are now opening their eyes on how this Vatican's climate agenda is being set up. However, only the obedient student of prophecy will understand how it is connected with religious laws which is soon to be enforced against the law of God. See this video for one of the evidence entitled "What is Climate Sunday?"
Yes, Climate emergency will have climate lockdowns and SUNday lockdowns. The real agenda behind climate change is actually the global enforcement of SUNday worship!
Are you ready? Are you sure!?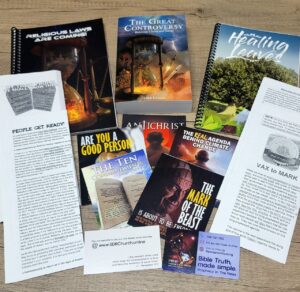 Get a free copies of our available tracts so you can distribute to others if you want to be a part of the prophesied remnant movement giving the loud cry.