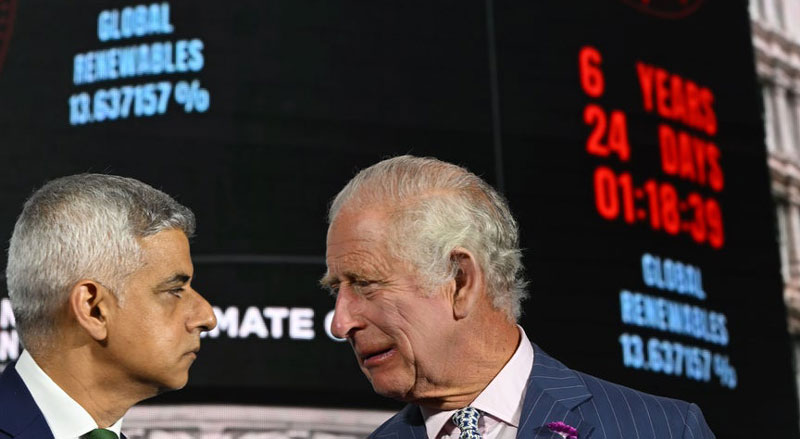 The Independent News reported on June 29, 2023 that "King (Charles) activates climate countdown clock." It goes on to say why it was actived "which counts down the time left to balance global greenhouse gas emissions to prevent the Earth heating more than 1.5C above pre-industrial levels. Scientists have said that achieving this is vital to ensuring a safe and liveable planet as even sticking to 1.5C offered just a 50-50 chance of avoiding catastrophic tipping points that would heat the Earth beyond human control."
It goes on to say that "the climate clock has a countdown of six years and 24 days, at which point experts say the world will have used up the carbon budget for keeping to the Paris Agreement and Earth will inevitably heat beyond 1.5C."
Further, the chief executive and founder of Climate Action, Nick Henry said, "This powerful illustration of the scale of the climate emergency also reminds us there is still time to avert disaster. We need to align all actors – governments, cities, investors, businesses, and civil society – to move at speed and at scale."
Interestingly, the chief executive of AstraZeneca, Pascal Soriot, said on stage; "This is not only a crisis that will happen in 20 or 30 years, this is a crisis that is here today. The pandemic globally cost seven million lives. And, of course, it's an awfully large number of people dying from Covid."
Let's highlights some points discussed here:
After all have been said, let me ask you: Are you ready? are you sure!?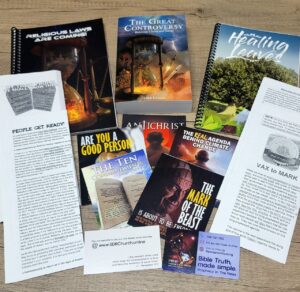 Get a free copies of our available tracts so you can distribute to others if you want to be a part of the prophesied remnant movement giving the loud cry.