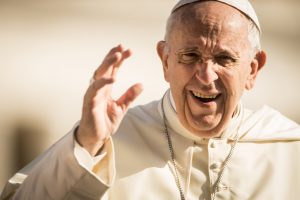 ROME — An Italian Catholic priest who considers Pope Francis an antipope and claims to have supernatural communications with angels, saints and the Madonna has been excommunicated.
The archdiocese of Monreale, Sicily said the Rev. Alessandro Minutella was informed Tuesday of his excommunication for spreading "heresy and schism."  
Monreale Archbishop Michele Pennisi issued a public notice in 2015 warning the faithful that they risked "grave danger to their souls" by listening to Minutella.
Pennisi said the priest was suspected of manipulating parishioners with his prophesies and "seriously posed a risk to the genuine popular devotion to the Madonna, angels and saints."
Minutella has described his preaching as the "true" Catholic doctrine and anyone who followed Francis as a heretic. The priest especially cited the pope's opening to letting divorced and civilly remarried Catholics receive Communion.