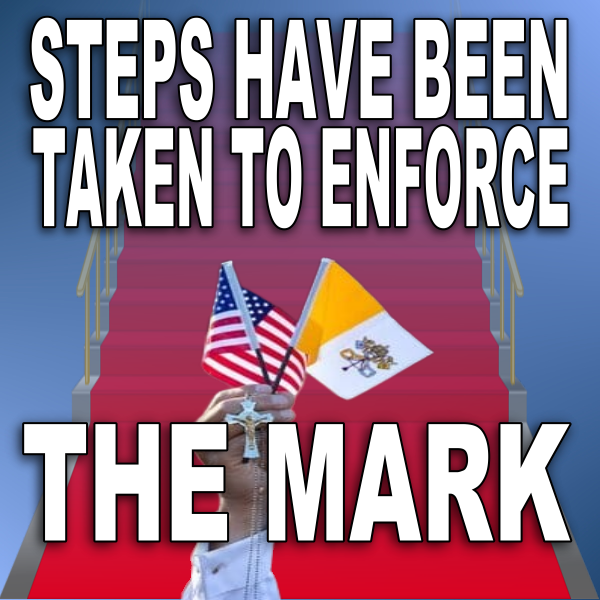 First off, when you read this blog post you will know why I haven't uploaded in over a week. This post took some time to compile and even though it's a bit long, it is nowhere near as big as it can be. Reason being is that many prophecies have been fulfilled the last decade or so and especially the last few years proving we are living in the last hours of earth's history. Our Lord, Saviour Creator and King Jesus is VERY soon in coming. In that I have much peace and joy deep within contemplating His soon return while at the same time much sadness as I know most people alive today have no desire to make their paths straight for the coming of the Lord. Sadder more is that many of them claim to be Christians.
That being the case, and with the hope this will help some get ready for the return of Christ, I am going to share in a summarized manner some of all that's happening proving all we see is a purposely orchestrated series of events that are for the most part are taking place simultaneously so as to keep the majority of people confused and this especially includes Christians who have allowed the world to distract them to the point they are no longer serious about Bible study.
The mark of the beast is about to be enforced, and there are some things the Bible reveals must transpire first to make its enforcement possible. And so, the best way for the powers that be can get this done is to make as many of these necessary changes at the same time in society and especially the courts, that way when it's all looked upon by the general population who seem concerned at how crazy the world has gotten, and especially by those in the church who some wisdom regarding end time signs, the amount of changes will be so overwhelming and confusing to them that even many watchmen on the wall are having a hard time lining up the events so as to make sense of it all. Plus, the insanity of society is such a mess right now that trying to pin point any one event is difficult so as to see the big picture. As the old saying goes, they cannot see the forest because of all the trees blocking their view.
However, for serious students of prophecy who faithfully study the Word each and every day as well as pray morning, midday and night, all of what we're seeing is clear as the light of day thanks to the Lord opening our eyes as He promised in His Word.
Again, so as not to overwhelm anyone, I will share a summarized statement on each prophesied event along with the necessary links explaining in much more detail so as to allow for more study for those seeking further insight into all this.
First I will share how the apostate churches that have fallen away exactly as we were told would happen in our day; these religious leaders as well as anyone that trust them are right now wondering after the man of sin so as to join him in damnation exactly as prophesied in 2 Thessalonians 2:3. The "many false prophets" as Jesus calls them in Matthew 24:11, are doing as exactly prophesied so as to indoctrinate their flock into accepting both the mark as well as "another Jesus" without realizing the danger, while at the same time filling the pockets with the money they idolize and worship.
After sharing many prophetic fulfillments regarding these fallen churches, I will then share how government officials, regardless of political party, are doing exactly as prophesied as well so as to gather all the rest of the people the apostate churches cannot lure into their camp of confusion. And all of this will be done via the church and state powers students of prophecy have been warning everyone about for literally decades while at the same time persecuting the obedient remnant Christians whose only crime is doing as our Lord commands us to do so as to warn as many dear souls that will listen with the hope they accept Christ as Saviour before the plagues begin and they are slated for damnation.
And as always, I pray all reading are blessed.
THE CHURCHES:
SIGNS OF THE END NO LONGER PREACHED:  
As declared quite often in the Bible, the only way to understand prophecy is to obey the God that wrote it. But since the grand majority of the pastors and preachers have decided to "wonder after the beast" so as to keep the people in the pews that prefer the "smooth things" of the beast's apostate theology be it doctrinal or prophetic so as to calm their fears that the end is near. None of these churches preach any of the prophecies that have been confirmed fulfilled in both historic record as well as modern day. Proof? Check out this growing list of end time prophetic facts.
EVOLUTION EMBRACED:
Since the end times have already started, the means by which to take the Creator God out of the equation of life had to be promoted, embraced and sustained. Therefore a man named Charles Darwin was called by the dying god of this world to invent evolution without a single shred of evidence to back any of his contrived hypotheses up. Worse yet, since the powers that be were chomping at the bit to help him promote this lie all along so as to cultivate a godless culture, they clearly ganged up against biblical truth and created a smear campaign against the Word of God by pushing this lie in bought and paid for scientific circles as well as literal school books so as to brain wash every child sitting in government schools and the Popes have gone so far as to repeat and even preach this lie for Darwin in Catholic churches! And this is all besides the fact that creationism is actually back by rock hard scientific fact using modern day methods of science that literally prove all that was declared to happen in creation week did happen. Proof? See this.
IMAGE OF THE BEAST CREATED:
Since the pastors cannot understand prophecy, they were destined to miss one easily seen prophecy that when studied up can be discerned by even a babe in Christ. Without realizing it all the churches have agreed (in writing) to work together with big government to create an image of the beast system in Rome who was instrumental in removing the separation of church & state by political suppression so as to cultivate the desire by all the preachers of filthy lucre (money) to see the need to join the church with the state granting them the absolute power prophecy says they must have in order to be able to control every citizen on earth. This system was lobbied and agreed upon first in the USA back in 1954 by then Senator Lyndon B. Johnson in BILL #501c3, but it was not made into official binding law until December 02, 2017 when President Trump signed it into law on the true Sabbath of the Bible in open and defiant mockery towards the Creator God and His never changing eternal Law. Proof? See this stack of articles and videos.
CHURCHES PROBATION CLOSED:
Due to rampant disobedience, and as prophesied, probation has closed on all the churches. No, I am not saying it has closed on the individual Christians yet as they still have a chance to obey the prophesied command of Revelation 18:4 that says unto the Christians who love the Lord that are still in those fallen churches to "Come out of her, my people, that ye be not partakers of her sins, and that ye receive not of her plagues." As we now know, the seven last plagues are very soon to come now that everything else has come to fulfillment that was to be fulfilled by this time with very few events left to occur, and their foundations have been set in stone. THEY WILL HAPPEN! All serious Christians need to get out of those churches right now, for they are no longer protected or even guided by God. Proof? See this short study on this.
RELIGIOUS LAWS:
Again, due to the fact all the pastors can no longer understand prophecy because of their blatant disobedience; they not only see no danger in the religious laws that are based on Roman Catholicism being discussed and even passed in all nations, these same apostate leaders either refuse to warn others of these prophesied events towards religious laws, some of them even promote them from their very own pulpits. Proof? See this growing stack of articles and videos.
BOGUS BIBLES EMBRACED:
Since all the pastors are standing in defiance unto God's holy Word, it is to be expected that a "new version" of His Bible would become attractive to them and their flocks who desire "smooth things" preached unto them. Since the King James Bible, which originally had a preface that exposed the Popes as the prophesied man of sin and even Antichrist, that Bible, with its truth intact, became a major threat unto the enemy of souls and therefore, as also expected, "another Jesus" was fabricated to be taught to keep the theology of Rome hidden from the light of truth, and the best way to do that is to remove thousands of verses from the Bible as well as add verses never written by God. Proof? See two of the more popular Bibles exposed in detail here.
REMOVING PAUL'S WRITINGS:
Since the "bogus Bibles" have been accepted far and wide for decades now, it was only natural that the enemy of souls would further seek to remove truths in the Bible that he finds especially threatening. Since the apostle Paul was called to preach to the Gentiles, his many epistles actually hold truths for the end time church today due to the fact most bow to Roman rule and have literally become as the Gentiles of old. His epistles were designed to bless many in his day as well as in our day. Those epistles are extremely important in exposing the apostate theologies being taught and trusted today by Rome and all her cohorts. And so, some years ago, an anti-Paul movement was cultivated by the apostate leaders of the world to try and convince millions that the apostle Paul was a false apostle. Proof? See how easy it is to expose such lies here, and here.
CHANGING TIMES AND LAWS OF GOD:
Now that most churches are wondering after the Pope, it became child's play to cause all of them to adopt a false and spurious Sabbath that is not found anywhere in Scripture. In fact, you can look from Genesis to Revelation and not find a single Bible verse that declares God changed the Sabbath from the seventh day of the week to the first day of the week. Worse yet, not only is this a prophesied event that the Bible says the Roman beast will do in the end of days, the Popes of Rome have actually admitted in writing that they changed the Sabbath from the seventh day to the first day without so much as a single Bible verse to back it up. They claim they have the authority to change God's law and as prophesied, all the churches have obeyed (wondered after) them. Proof? See their documented statements here.
THEY WILL HIDE WHO THE TRUE ISRAEL IS:
This prophesied event has to be one of the most widely misunderstood, denied, ignored and even missed by most claiming to teach Bible doctrine as well as Bible prophecy. In order to make the modern day Christian who is to be used of God not only hated and even targeted by most people, Satan had to make billions of people, including Christian theologians, believe and even teach that the nation of Israel is still the chosen people of God. In so doing allows the obedient Christians to be targeted and even killed, who according to clear and concise Christian doctrine and the well documented prophetic record are truly the ones called "Israel" by the God of the Bible today. Proof? See this study and video.
EMBRACE PAGANISM:
Now that nearly every Christian church on earth has been infiltrated by Rome (as planned and prophesied) every Pagan festival, ritual and so-called holy day, and this even includes replacing the eternal Bible Sabbath, which is on the Seventh day of the week, to the Pagan "day of the Sun" on the first day of the week, all the churches have become literal Pagan churches. This includes the so-called Seventh day Adventist church . Proof? See this about their documented Pagan fruits, and see this about the Sunday keeping SDA churches popping up. And if you seek a mountain of evidence proving the churches are in fact teaching Paganism under the guidance of the Vatican, see this massive list of Pagan rituals many believe to be Christian.
RE-DEFINE 666:
Ask anyone as to what they believe the mark of the beast is and most will say it's a digital implant, a tattoo, the bar code and some even claim the number "666" is the mark of the beast. Reason being is, their very own pastors and preachers are unable to show them how the Bible clearly says what the mark is and it even says that the number 666 has to do with the "number of a man's name" as per Revelation 13:17 which of course is not the mark at all.  The number 666 has to do with a name given to only one political power on earth that throughout their long prophesied history (since 538AD) has always had a man standing as a supposed leader who they claim was elected by God when in fact it is the dying god of this world that elected him. The fact this "man of sin" has a dozen titles assigned to him as the leader of his "church" wherein all of them equal 666 individually when using the ancient numerical system of gematria that gives a fixed number for each letter of their alphabet. When added up, each name = 666. That boldly shows you just how accurate Christian prophecy is. Proof? See this list of names that equal 666
HOMOSEXUALITY EMBRACED BY A GLOBAL POWER:
The prophet Daniel and the apostle John both saw in vision a church and state political power at the end of time that will not only cause "all the "world to wonder after it," it would also be run by homosexual men who would later promote homosexuality world-wide when the final hours of earth's history were upon us. Proof? See this.
RE-DEFINE BIBLICAL DEFINITION OF A CULT:
Due to the fact this global "church & state" power openly declares in writing its hatred of the Word of God to the point it persecutes Christians behind closed doors using the political power they have over nations that love to kill Christians, this global beast power will have to make it appear that true Christianity, as it is defined in the Bible, is now to be considered a cult when in fact this church & state power has displayed every single definition of a cult as it is defined in Scripture. Proof? See this.
RE-DEFINE JESUS:
Now that most Christian churches embrace everything from Roman Paganism to downright demonic rituals and beliefs found only in what the Bible would describe as a cult, all the churches that "wonder after" this globally accepted cult will be taught to believe it is holy. Once done the version of "Jesus" that is promoted by this prophesied cult will be taught in a way that makes sin appear acceptable and Christian morals appear old-fashioned and even dangerous. In fact, back in 1994 the Vatican literally stated in writing that the Scriptures are dangerous. And so a "new and improved" version of Jesus was promoted. Therefore when Satan appears claiming to be Jesus, for most that have been taught about "another Jesus" will truly believe he is Jesus! Proof? See this.
FALSE REVIVALS EMBRACED AS TRUE REVIVALS:
Now that all the churches teach and preach "another Jesus" unto the masses, the timing is now perfect to cultivate a fervor of spiritual activity towards the arrival of Satan who will appear as the "Jesus" they have been taught will appear. This is why these false revivals, which by the way were first suggested by the Jesuit controlled SDA church 12 years ago, these revivals have spun up unto three major so-called Christian revivals around the world and especially in the USA wherein they claim the Holy Spirit is part of when in fact these gatherings and all they entail each time they gather are biblically documented as demonic in nature. Proof? See this growing stack of articles and videos.
MAN OF SIN REVEALED:
Now that so much sin is being embraced in all the government approved churches in the USA and around the world, those with eyes that see are right now being moved by the Lord to expose the man of sin in greater detail than ever before. Yes, we at Presents of God ministry have been doing this nearly 40 years now, but finally, tens of thousands of obedient Christians now see what we see. Soon all their voices will not only join as one in a loud cry; they will garner even more souls to go forth to proclaim this final warning up until the seven last plagues begin. Proof? See this.
OFFICE OF INQUISITION RE-OPENED
Now this was a bit of a shocker for even some students of prophecy when this happened back in 1991. Yes, they did actually do this, and yes they did this so as to have the tools necessary to try and stop the prophesied loud cry that globally exposes what the mark is and who's behind it all the way up to when plague #1 begins. And to top it off, the Pope that reinstated this graphically murderous and evil office of inquisition was actually made into a saint to try and hide his evil past with false Christian fruits, regardless of the fact their definition of a saint is not how the Bible defines a saint. Still, billions believe the Vatican version of "sainthood" as if it's truth and because this "sainted" Pope re-opened this office of Inquisition, most then assumed it was the proper thing to do. Proof? See this.
PREACHING FALSE PROPHECIES TO CONFUSE THE MASSES:
Since every Pope in history has been outed as very evil, the Vatican knew in order to pull the onus off the Popes of Rome as being exposed as both antichrist and the man of sin; many false prophecies have been written and proclaimed from all pulpits around the world so as to confuse the masses while at the same time hide the true prophetic fulfillments that exposed the Popes all along. And yes, this is also why they rewrote the Bible so many times by removing certain verses that expose them in a big way. That all being said, do  you remember what the prophet Isaiah said long ago? When speaking of the end time society of today? He said in Isaiah 30:9-10, "That this is a rebellious people, lying children, children that will not hear the law of the LORD: Which say to the seers, See not; and to the prophets, Prophesy not unto us right things, speak unto us smooth things, prophesy deceits:" Proof? Just to name a few, see the more popular false prophecies exposed using Scripture that is never shared by the apostate preachers that preach these falsehoods. The Bible actually proves in a childlike manner just how easy it is to expose these lies. The false prophecies that are the most popular in these final hours of earth's history are – A Secret Rapture, Seven year Tribulation, Islamic Antichrist, 1000 years of Peace on Earth, the Two Witnesses and The King of the North.
PREACHING FOR THE CASH
When it comes to the prosperity preachers of today, the Apostle Peter spoke of them in 2 Peter 2:3 when he said that "through covetousness shall they with feigned words make merchandise of you: whose judgment now of a long time lingereth not, and their damnation slumbereth not." The preachers of today are more concerned with the cash in the pockets of their flock rather than cultivating faith in their hearts. None of them do as did Paul did who never asked for donations. He actually said in Acts 20:33, "I have coveted no man's silver, or gold, or apparel." Paul, like obedient preachers today, never asked for donations. The obedient today only need to pray and ask the Lord when in need, and if they don't "ask amiss" they have all they need. Yet nearly all preachers today not only ask for money in every sermon, some pass the plate seeking cash during the church services. Some even have their videos monetized allowing YouTube and other online video sites to post commercials on their videos that are very sinful just so they can make money. It seems all of them forgot what the Lord Jesus did in Matthew 21:12-13. It says that "Jesus went into the temple of God, and cast out all them that sold and bought in the temple, and overthrew the tables of the moneychangers, and the seats of them that sold doves, And said unto them, It is written, My house shall be called the house of prayer; but ye have made it a den of thieves." Proof? Just look around. The proof is now the norm.
Now for the government's role in all this, and because the prophecy clearly states the mark of the beast must be a religious law, the only way this will work for the beast system in Rome is if they get all the churches onboard with them. Hence the reason for the image of the beast prophecy was fulfilled as I shared above.
This church & state infrastructure is needed to enforce the mark of the beast, and as you're about to learn, that long-prophesied infrastructure has been tested globally and locally and is very active in society right now. Yet most are completely unaware.
If you're an obedient student of prophecy, you already see it as most in the SDR movement see it. But for those just starting to learn about all this, I hope what I am about to share makes it easy to understand, and like previously when I shared a smattering of what the apostate churches are up to, now notice what all the governments of the world have been doing the last few decades and especially the last few years since the globally orchestrated political theater most still claim was a pandemic which was tested and enforced in every nation on earth to assure when the centuries old Vatican beast decides to enforce "their admitted mark of authority", every nation has already proven that they not only plan to bow before the Pope of Rome as they have already done on camera, they all now acknowledge the Vatican's statements declaring all Popes to be a "Caesar" unto all the "Herods" running governments worldwide. Since they admit they cannot defeat this beast as prophesied in Revelation 13:4 . That all being said, here's a list of things prophecy says was needed and in reality they now have in big government that allows them to get the mark enforced as well as the proof, it's already been tested and will work to force billions to receive the mark of the beast exactly as prophesied.
THE GOVERNMENT:
Now of course, this is not  all the proof I have posted in this one blog entry. But if you click the links I listed in this post, you will find nearly 17,000 pages of data compiled on my site gathered in videos, audios, studies, historic documents, pictures as well as tens of thousands of additional articles and videos from reputable news sources the world over.
That all being said, what amazes me most about all this is that nearly all Christians have no idea a fraction of what I just shared here has been fulfilled, but then, as prophesied, there are many false prophets out their preaching from bogus bibles unto church going people that want to hear "smooth things" in sermons so as to take away their fear of what's already begun. But for those of you that read ALL of what I shared here; does the prophetic statement of John the Baptist finally hit home with you when he said "MAKE HIS PATHS STRAIGHT" so long ago? I sincerely hope so. For just as he proclaimed that message unto the coming of the Lord, his Heaven inspired message is what we proclaim today unto the second coming of our Lord, Saviour and King, JESUS CHRIST.
Questions? Click here.